Production
Contact Sales
BluSolutions employs an experienced staff of designers and programmers ready to help you with your website needs! Our team will help you bring your marketing strategy to life by creating professional and consistent promotional messages throughout your web assets. Increase marketing effectiveness by spreading the same promotional messages across all marketing platforms. When your traditional media advertising (tv/radio/newspaper) sends a consistent message with what is also communicated in your newsletters and website content – it creates a seamless experience for users and leads to much higher conversion! For our St. Louis area clients, BluSolutions also offers video production services such as our live video inventory product.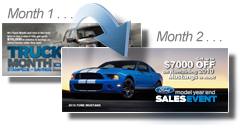 Our team of talented programmers and designers will produce custom website, newsletter and other miscellaneous web content for you each month!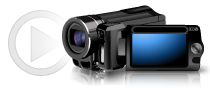 With BluSolutions Live Video product, each pre owned vehicle in stock gets a unique commercial with professional video, radio quality voice overs, automatic YouTube additions and deletions, and much more.
---