Basic Optimization
Contact Sales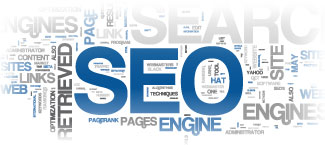 Basic Optimization by
Blu
Solutions
BluSolutions offers the one time service of "optimizing" all of the secondary pages of your website. This service begins with our SEO experts doing the page-by-page research necessary to target "sweet spot" search markets. Based on this research, our SEO experts manually create each page's META data including Page Title, Description, Keywords and Footer when necessary. This meticulous process results in saturation of search engine results pages (SERP) with multiple listings from a dealer's website. It is also acts as a foundation to accelerate other "heavy lifting" SEO work.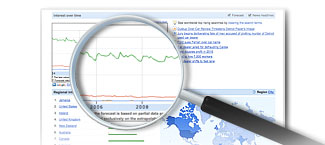 Research Driven Results
As with all of our SEO products, we allow data to drive our decisions. Our staff of SEO experts will take an in depth look at every subpage of your website & do the page-by-page topical research necessary to identify those "sweet spots" where appropriate levels of search volume and competition meet. Once the "sweet spots" have been identified, our SEO experts will begin the process of writing META content with the most effective strategy in mind.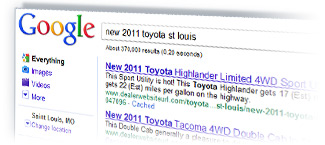 Knock the Competition to Page Two by Saturating Search
Would you like to knock your competition below "the fold", or even to the second page of search results? Well, now you can! Not only will your pages show up across multiple search markets (or keyword phrases), but you will also begin to see multiple listings come up for the same search! Basic Optimization by BluSolutions is a sure way to dominate the competition in search!
Whether you are trying to saturate search results with multiple page listings or laying a foundation for more effective "heavy lifting" SEO work, Basic Optimization by BluSolutions is a great way to take your SEO strategy to the next level.
Here are some features and benefits of subscribing to our Basic Optimization service:
Multiple Listing Saturation for Individual Searches
Secondary Pages Show up in Search Results
Improve Effectiveness of other SEO Efforts
Page by Page Search Analysis
Research Driven Decisions
All META Data Completed by SEO Experts
and many more . . .
---
(* NOTE: Search results vary based on frequency of inventory turnover, number of pages indexed by the search engines, and other factors.)
---