Craigslist
Contact Sales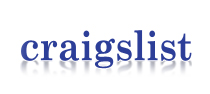 List Cars in 5 Clicks!
It literally takes seconds to create and post professional looking craigslist HTML ads with our craigslist posting tool. With this low cost tool, you can have your entire inventory posted on craigslist by spending just a few minutes each day. Selling cars on craigslist has never been this easy!
In this Economic Climate Every Dollar Needs to Pull Triple Duty!
All of our dealers agree - the craigslist posting tool is the #1 highest ROI product offered by BluSolutions. This tool is available for a fraction of the cost of the other craigslist tools out there. Our craigslist ads and posting methodology have been thoroughly tested and perfected to avoid flags and deletions. Start selling more cars today with this powerful selling tool!
Our craigslist Posting Tool Includes:
Unlimited Vehicle Posting
Professional HTML Template
Post Ads in Seconds!
Tested to Avoid Flags & Deletions
Custom Ad Banner
Edit Pricing & Contact Info Directly in Ad Generator
Large Main Image & Multiple Thumbnail Vehicle Images
craiglist Account Setup & Activation
and much more . . .
---
---