Dominate The Competition with Competitor City Targeting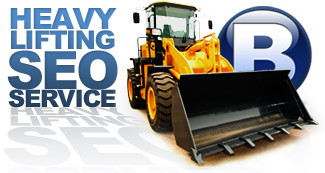 Infiltrate your competitors' cities in organic search with Competitor City Targeting by BluSolutions. This heavy lifting SEO service is our most popular Search Engine Optimization product. With research as its foundation, this full service, broad stroke effort over time creates saturation and even domination across many important organic search markets.
By following "white hat" practices as outlined by Google, we are able to create and use peripheral web assets such as network and dealer blogs to efficiently strengthen our dealer's search rankings in both their primary geographical market, as well as their main competitor geographical markets - which ultimately results in massive increases in relevant website traffic.
By executing this aggressive strategy, our average dealer has doubled their web traffic in 6.8 months! Find out just how affordable this powerful and unique strategy is by filling out the form to the right!
Saturation Examples for PRIMARY GEO Market:
Saturation Examples for COMPETITOR GEO Markets: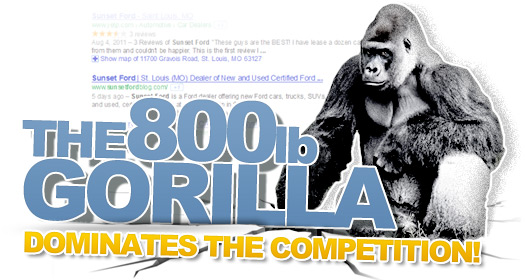 Click on the Gorilla to see what is possible by executing the most powerful automotive SEO strategy in the industry.
GET PRICING TODAY!
Fill out the form below to find out just how affordable this strategy can be for your dealership.
SEND ME PRICING NOW!
---